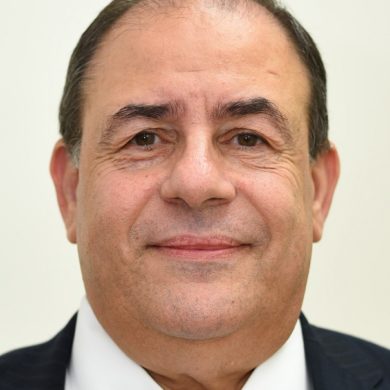 Hanna Zaghloul
CEO, Kawar Energy
CEO at Kawar Energy (an eco-friendly project development company) since 2008.
At Kawar Energy, Zaghloul directly leads several projects in renewable energy including the development, investment, and the commissioning of 'Shams Ma'an a 52.5 ac-megawatt photovoltaic (solar energy) project at the southern part of Jordan.
Zaghloul is particularly interested in 'Shamsi', a community-scale distributed renewable energy project enticing households and businesses to become clean-energy producers, while also making use of smart-grid technologies, storage solutions and services for energy efficiency and management.
Zaghloul is a founding and board member EDAMA initiative and business association, Jordan's blueprint for a green economy. EDAMA Association formed as a private sector-partnership that seeks innovative solutions for energy, water and the environment. He is also a founding member and ex-President for the Jordan Energy Chapter, representing the Association of Energy Engineers, AEE, in Jordan.
In addition to Mr. Zaghloul Energy career that started in 2008, he has over 20 years of experience and strong involvement in the Jordanian Information and Communication Technologies, ICT, field during which he headed several IT companies involved in software development, infrastructure, data storage, communications, training and consulting.
Mr. Zaghloul is one of the initial team members to work on Jordan ICT Strategy formulated by the REACH initiative in addition of being a previous board member of INTAJ, Jordan's ICT business association, where he served as Secretary General. Currently he is a board member of several IT and Energy companies.
Mr. Zaghloul holds a bachelor of science in Electrical Engineering from the University of California, Irvine.