Dr. Davide Brugali
Department of Management, Information, and Production Engineering
University of Bergamo
Bergamo, Italy
Keynote Speech Title:
Software Variability in Service Robots Architectures
Abstract:
Robots of the 21st century are versatile machines with the potential to enhance transportation safety, reduce agricultural pesticide use, and improve public safety and crime-fighting efficacy, among other things. Of course, cost is a significant barrier to advancing robotics and related product development, and it's directly tied to the necessary complexity of software control systems. Such systems require enormous flexibility to easily accommodate volatile requirements or changing needs. To this end, the software control systems need to be customizable for different tasks, hardware, and operating environments. In the talk, I will report on a recent investigation on drivers, practices, methods, and challenges of software variability both from the state of the art in robotics research and from industrial companies building service robots. I will report observations emerged from this investigation, formulate hypotheses trying to explain these observations, and provide actionable recommendations for researchers, tool providers, and practitioners.
Short Biography:
Davide Brugali graduated in Electronic Engineering at the Politecnico di Milano in 1994; he received the PhD in Computer Science from the Politecnico di Torino in 1998. From 2001 until 2011 he was Assistant Professor at the University of Bergamo. Since 2011 he has been Associate Professor at the Department of Engineering of the University of Bergamo. He was visiting researcher at the CMU Robotics Institute for one year between 1997 and 1998 and visiting professor at NASA Jet Propulsion Laboratory in 2006. He served as Co-Chair of the IEEE RAS Technical Committee on "Software Engineering for Robotics and Automation" from 2000 to 2019, as Associate Editor of the IEEE Robotics and Automation Magazine  from 2009 to 2011 and Editor-in-Chief of the Journal of Software Engineering for Robotics from 2009 to 2018. He is main author of the book "Software Development – Case Studies in Java" published by Addison-Wesley in 2005. He is the coordinator of the Robotics Laboratory of the University of Bergamo. His research activity focuses mainly on software engineering methodologies and techniques for the development of robot control systems and applications.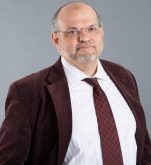 Prof. Mohammed Odeh
Department of Computer Science and Creative Technologies
University of the West of England
Bristol, United Kingdom
King Hussain Cancer Center, Amman, Jordan 
Keynote Speech Title:
Has cancer care been evolving contextually as reflective learning systems of systems ?
Abstract:
Cancer Care involves the provision of holistic care to a vastly complex and non-communicable disease that may be considered a classical wicked problem to attend to, not only from a system's viewpoint, but also from a "Systems of Systems" (SoS) contextual point of view. Cancer Research UK (CRUK) predicts 27.5 million yearly new worldwide cancer incidents by 2040, given the current trends of major cancer incidences and the global population growth. This will, however, entail drastic consequences on both mortalities and morbidities of the disease with implications on the provision of cancer care services, let alone the disparities between developed and developing economies. Also, CRUK reports that every 2 minutes one individual is diagnosed with cancer in the UK. Yet, the US's Institute of Medicine (IOM) in their 2013 published report by the Board of Health Care Services reflected on "Delivering High-Quality Cancer Care: Charting a New Course for a System in Crisis". However, what defines "High Quality Cancer Care"? Has Cancer Care made a leap move from being a "System in Crisis"? Has the "Systems of Systems" natural evolution of Cancer Care been making impactful attempts to lessen the extent of a "System in Crisis" or otherwise? Notably, Cancer Care SoSs have been transitioning from the industrial age to the information age not only into pre-emptive and precision medicine, but also into predictive and participant cancer care, where patients engage in a lifelong learning participation using information age tools, while very reflectively participating their varying dimensional classes of data instances (data altruism) to the research community in a global and crowdsourcing reflective big data-driven process analytics for a holistic approach to cancer car, not only from a clinical decisionmaking support. Such holistic SoS Cancer Care raises questions regarding the safety, ethical, efficacy, effectiveness, reliability, usability, and equity of the delivered Cancer Care services. In this keynote speech, attempts will be made to provide insights and conceptualisations reflecting on the main keynote speech question concerns, while shedding the light towards challenges facing the evolution of Cancer Care into an intelligent reflective learning SoSs, aligned with the linear and non-linear continuum of the cancer patient journey taking into consideration disparities between developed and developing countries.
Short Biography:
Mohammed Odeh is a Professor of Cancer Care Informatics at King Hussain Care Center (KHCC), Amman, Jordan, and the University of the West of England (UWE), Bristol, UK. Mohammed was the first globally awardee of the Professorial title in Cancer Care Informatics in 2018. He co-founded with KHCC in Jordan the Cancer Care Informatics initiative and discipline in 2016 aligned with a number of offspring international deliverables including the 1st International Conference on Cancer Care Informatics in 2018, the 1st MSc in Cancer Care Informatics taught, and research program jointly run by King Hussein Cancer Center and the University of Jordan, with progression input from the University of West of England, Bristol, UK. Mohammed's first research insights into the utilization of informatics to empower the cancer patient journey dates back to 2002 and 2003 through the MammoGrid project and KHCC research through the development of process-modelling methodological approaches to improving cancer care processes, respectively. He has been UWE Bristol co-investigator on EU FP5, FP6 and FP7 projects. Mohammed was part of the co-investigators on the first EU Funded FP5 MammoGrid (€2.195M, the first EU FP5 funded intelligent medical grid prototype of federated databases of Mammograms) through UWE Bristol in partnership with Oxford University, Cambridge University Addenbrookes Hospital, and Mirada Solutions Limited in the UK, and in Italy through Universita Degli Studi Di Sassari, Insitituto di Radiologia Universita Degli Studi Di Udine, Universita Di Pisa, and in Switzerland through the European Organization for Nuclear Research (CERN) as a partner and the project coordinator. Mohammed had founded and led the Software Engineering Research Group of the University of the West of England, Bristol in the period 2005-2020 and the UWE Bristol MSc Software Engineering program. He honorably has to his record 20 PhD successful completions with graduates in impactful graduate destinations as deans, associate deans, professors, associate and assistant professors, senior research and development managers in reputable institutions and enterprises such as Airbus. Mohammed has in-excess of 120 research articles as journal, book chapters and conference publications. He has a profile of more than 38 years of research and development experience in the engineering of mission and business critical software systems with an in-depth interest in Systems of Systems engineering applied to healthcare (and cancer care in particular) and aerospace, Knowledge-driven Requirements Engineering, and Bridging the Gap between Business Processes and IT Systems. Mohammed has been acting as invited PhD examiner both nationally and internationally, a referee for the academic promotion of academic staff to professorial posts, invited keynote speaker in international conferences, and associate editor on international journals. He has been the UWE Bristol principal investigator on the OntoREM (Ontology driven Requirements Engineering Methodology) Airbus funded project and holds a US formally endorsed patent to his name jointly with Dr. Kossmann from Airbus. Mohammed has been on the Referees Panel of distinguished international prize committees such as the prestigious AbdulHameed Shoman Prize for distinguished Arab Researchers. Mohammed was co-organizer of the 5th IEEE CloudCom Conference in December 2013 and introduced the first Requirements Engineering for Cloud Computing (RECC) workshop in the IEEE CloudCom Conference. He was an associate editor of the INCOSE/Wiley Systems Engineering Journal and sits on the editorial board of the IAJIT journal. Also, he is on the steering committee of the ACIT conference series. Mohammed was the program leader and co-organizer of the 2015 EICM Conference in Bristol, UK. Mohammed has been on international higher education panels for reviewing research programs, taught postgraduate and undergraduate programs of internationally leading universities. He is the research project lead of the iOntoBioethics international consortium and is co-founder of the international iOntoBioethics.org research group. Mohammed is the founder and CEO of the Global Academy for Digital Health (GA4DH). Finally, Mohammed is looking forward for the 1st international ambassadors to be awarded the first MSc in Cancer Care Informatics in the next few months, and for establishing the forthcoming International Journal on Cancer Care Informatics, as co-founder and also as coeditor in-chief.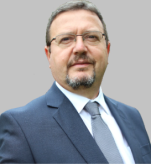 Dr. Zia Emin
Technical Director – Power Systems Planning & Analysis
Power Systems Consultants
Kenilworth, United Kingdom
Keynote Speech Title:
Technical Challenges and Solutions in Power Networks with the Net-Zero Initiatives
Abstract:
Transition towards a carbon neutral electrical energy and hence power network, as a minimum, involves increased level of renewable generation connection, changes in demand profile and content, and increased utilisation of DC interconnectors where all make use of the most recent technological development in power electronics, i.e. inverter technology. This keynote address will focus on the technical challenges posed by the introduction of power electronics-based technology on power system in general and the approach in the analysis, estimation, and modelling of such challenges. It will cover areas such as stability, power quality, system strength and the way these challenges are tackled. The address will cover typical examples from the analyses performed on various systems from around the world the types of issues tackled and how these manifests themselves. Technological solutions with developments in inverter technologies for example and increased use of existing technologies such as synchronous condensers will be featured. Finally, a summary of what CIGRE is doing in this field will be summarised.
Short Biography:
Dr Zia Emin received his BSc in Electrical & Electronics Engineering from the Middle East Technical University, Ankara, Turkey and MSc and PhD degrees from The University of Manchester, Manchester, United Kingdom. He is a specialist power system consultant with significant experience in power quality and switching studies initially with National Grid and later with Parsons Brinckerhoff (later WSP) and PSC. He has extensive knowledge in all aspects of power system modelling including steady-state, frequency and time-domain modelling, and substantial experience in harmonic performance specification for HVDC converter stations, renewable generation connections and the connection of traction supply points. He is Fellow of the Institute of Engineering and Technology (IET – UK), Senior Member of IEEE, Honorary and Distinguished Member of CIGRE, a Chartered Engineer (CEng) in the UK and a European Engineer (Eur Ing). He is member of GEL/210/12 Committee at the BSI and of WG8 in IEC SC77A. He was the Chairman of CIGRE SC C4 System Technical Performance from 2016 to 2022. He received the CIGRE Technical Committee Award in 2013, the Distinguished Member award in 2014, the Honorary Member award in 2022 and the Senior and Principal Professional Associate titles within Parsons Brinckerhoff reflecting recognition on his technical and professional level. He has served in several colloquia, symposia and conference technical committees and continues to do so. He has over 60 technical publications and is a reviewer in many technical journals of IET, IEEE and other publishers.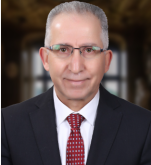 Prof. Gheith Abandah
Department of Computer Engineering
The University of Jordan
Amman, Jordan
Keynote Speech Title:
Monster Artificial Intelligence Models: Architectures, Trends and Applications
Abstract:
Modern artificial intelligence models are improving in efficiency and application through model sizes that are growing exponentially. Today's monster neural network models have exceeded a trillion parameters. These models are having revolutionary applications and have huge disruptive potential to many aspects of our lives. Example monster models are ChatGPT chatbot and DALL-E image generator. This talk starts by introducing the architectures of these models and how they are trained. The talk describes their applications and size increase trends and concludes by trying to forecast their disruptive effects and future.
Short Biography:
Gheith Abandah holds PhD and MSE degrees in Computer Science and Engineering from the University of Michigan (1998 and 1995) and BSc degree in Electrical Engineering from the University of Jordan (1985). He is a professor of Computer Engineering in the University of Jordan and was the first president of Aqaba University of Technology. He is the general coordinator of Developing Curricula for Artificial Intelligence and Robotics (DeCAIR), which is a 3-year project funded by Erasmus+ Capacity Building in the field of Higher Education program. He has a 25-year academic experience in teaching computer science and engineering topics and in conducting research related to artificial intelligence, adding Arabic language capabilities to computers, electronic voting, and parallel processing. He has 63 publications, more than 1050 citations, and h-index of 19. He has more than 15 years of industrial experience in localization, military electronics, and product and project development and deployment. Has held leading positions in the private sector including design engineer, project manager, development manager, VP development, and general manager where he successfully managed multiple technical teams to fulfill aggressive deadlines in the Middle East region. He is active volunteer and IEEE senior member, participated in establishing IEEE – Jordan Section, elected the IEEE – Jordan Section chair for three terms, and established the AEECT and JEEIT international conference series and many innovative activities.