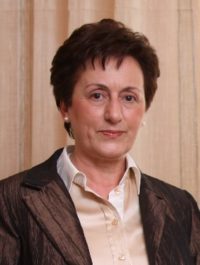 Helen Karatza is a Professor Emeritus in the Department of Informatics at the Aristotle University of Thessaloniki, Greece, where she teaches courses in the postgraduate and undergraduate level and carries out research. Dr. Karatza's research interests include Cloud and Fog Computing, Energy Efficiency, Resource Allocation and Scheduling and Real-time Distributed Systems. Dr. Karatza has authored or co-authored over 230 technical papers and book chapters including five papers that earned best paper awards at international conferences.
She is senior member of IEEE, ACM and SCS, and she served as an elected member of the Board of Directors at Large of the Society for Modeling and Simulation International. She served as Chair and Keynote Speaker in International Conferences. Dr. Karatza is the Editor-in-Chief of the Elsevier Journal "Simulation Modeling Practice and Theory". She was Editor-in-Chief of "Simulation Transactions of The Society for Modeling and Simulation International", Associate Editor of "ACM Transactions on Modeling and Computer Simulation" and Senior Associate Editor of the "Journal of Systems and Software" of Elsevier. She is currently an Editorial Board member of  "Future Generation Computer Systems", Elsevier. She served as Guest Editor of Special Issues in International Journals. More info about her activities/publications can be found in: http://users.auth.gr/karatza/
Keynote Speech Title: Resource Allocation and Scheduling in Cloud and Fog Architectures – Challenges and Future Directions-
Summary: Cloud computing has been widely accepted in various sectors including academia and business.  Resource allocation and application scheduling are important aspects of cloud computing. Due to the rapid growth of the Internet of Things (IoT) concept, fog computing has appeared as a computing paradigm used to solve constrains in cloud computing related to network congestion and transmission latency. The processing capacity of the fog resources is usually limited. Moreover, most of the IoT applications are delay-sensitive and the primary goal is meeting deadlines. Consequently, appropriate management of real-time applications is required for beneficial use of cloud and fog resources. In this keynote we will present novel techniques to address challenges in resource allocation and scheduling in cloud and fog computing infrastructures and we will provide future research directions in the cloud and fog computing research areas.